The Quad
Artemis Great Kindrochit Quadrathlon
The Kindrochit Quadrathlonis a WildFox classic. Set in the stunning landscape of Highland Perthshire, 'The Quad' as it is affectionately known, combines four mighty challenges: a swim, run, kayak and cycle. Now in its thirteenth year the event has helped raise a staggering £3.6 million for good causes.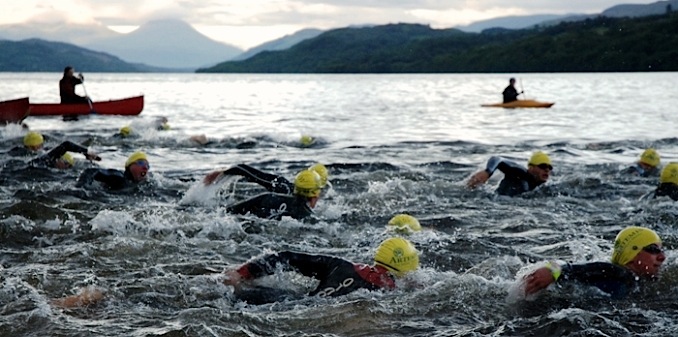 The fun starts at dawn on the second Saturday of July with a bracing swim across the icy waters of Loch Tay, followed by a seven peak run across the Ben lawyers mountain range. The route across this steep and rugged terrain is a test to body and soul. Navigation skills in the typically misty conditions are required. It goes without saying that strength, endurance and bags of good humor are essential.
From the North shore of Loch Tay participants are then pushed off in kayaks to paddle seven miles back to our base camp. Most stop off on the way for one of our legendary pina coladas (sadly non-alcoholic) on bikini beach, before cutting straight across the loch.
Tired yet? Most participants are exhausted by the time they pick up their bikes for the last section, a gruelling 34 mile cycle ride around Loch Tay. Thankfully the lure of a fish supper in Killin helps keep motivation high.
Without the water rescue expertise, off-road response units, field hospital capability and overwhelming enthusiasm of British Red Cross staff, the Quad would not be possible. Working together with expert Matterhorn Medical doctors and nurses, the well-being and safety of all the event participants is given the highest priority.
Most teams stagger rather than run across the finishing line. But this is just when the real fun starts. There's a brief respite for a massage and a hearty hog roast before the evening's entertainment gets into full swing. Quadrathletes are then expected to rise to one last challenge – dancing Scottish reels to a live band in the big tent.
At the end of the night everyone gathers on the loch shore to see a spectacular fireworks display over the same waters' they swam across many long hours earlier. We are proud to say that most participants come away with a sense of achievement that stays with them for the rest of their lives.
Where does all the money raised by the Quad go?
Like every one of our other challenges the Quad is all about raising money for charity. Participants have to work hard before they even cross the starting line, raising a minimum of £400 for good causes. So far their efforts have more than paid off with a total of £3.9 million (this amount includes leverage funding) raised by the Quadrathlon for the development charity Mercy Corps' work in the world's poorest countries since 2005. For the past two years the Quad has also been raising money for the Scottish Charity Mary's Meals.
Mary's Meals
In 2011 and 2012 the Quadrathlon has raised more than £100,000 to help Mary's Meals reach hungry children in Malawi. The charity runs school feeding projects from its base in Scotland, helping children from Albania to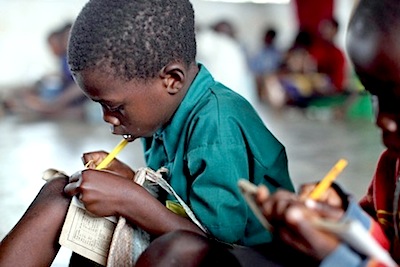 Zambia.
It costs only £6.15 for Mary's Meals to provide a daily meal of likuni phala porridge for a child in Malawi for the whole school year. It is a simple gift that really can change their lives.
Mary's Meals is now feeding pupils in some 260 primary schools in Malawi. Research shows that 7% more of these children will pass their exams now that Mary's Meals has been introduced into their schools.
Fiona Vallance, a Glasgow University Mary's Meals volunteer described her experience of the charity in action in Malawi."Many of the children we met were orphans whose guardians have several other children to feed, so they really relied on the food that Mary's meals provided.
"Once the bowls were lined up, we gave them to the children and they sat and devoured the food. While the children ate, the Mary's Meals monitor, Regina, checked every child's attendance. If a child was off sick. She was asked about their whereabouts and health – every child was a vital member of the class."
2012: Mercy Corps in Colombia
The 2012 Artemis Great Kindrochit Quadrathlon supported Mercy Corps project in Columbia to prevent children being recruited as child soldiers into local armed groups. It also supported the regeneration of ex-child soldiers back into their own communities.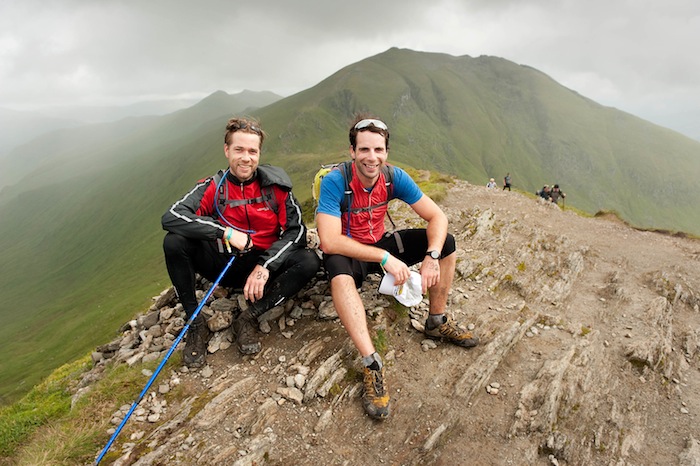 Child Soldiers in Colombia
Colombia has been embroiled in a civil war for over 50 years. One of the major side effects of this civil war has been the recruitment of children into the many armed groups. Last year the Colombian government announced it believed that up to 8,000 children were still caught up with armed organisations in the country, however independent estimates report this figure to be nearer 14,000 children.
The Issues:
Poverty, abuse, lack of education and the ease of access armed groups have to children in their local communities all contribute to the recruitment process. Some children join of their own initiative, trying to escape their present living environment with the belief they will be joining a group that offers food, shelter, safety and wages. They are given false promises of freedom, wealth and respect and quickly become reliant on the group for survival and feared by their own communities. Other children are literally kidnapped of the street or from their homes by members of an armed group at the end of a school day.
Armed groups use children as porters to transports arms, as informants, cooks and sex slaves. Those who survive are later trained as fighters. If children do manage to escape the army, they are often left terrorised, unable to reintegrate and function in their local community.
How did the 2012 Artemis Great Kindrochit Quadrathlon help?
The 2012 Quadrathlon helped to fight this trend of child recruitment by funding a project that encompasses two strands of assistance; preventing at-risk children from being recruited into armed groups and helping ex-child soldiers re-integrate into society.
In February 2011, Mercy Corps began a two year project in response to the increasingly high recruitment rate of child soldiers in the Putumayo and Cali districts of Colombia. As well as directly benefitting 2,300 at risk children, their family members, community members, teachers and carers, the project will additionally indirectly benefit a further 12,090 people.
Recruitment Prevention:
The project will work with local schools to develop after school programmes, promote community work and positive parenting to help educate children against recruitment. It will also work with the government to build capacity and develop and promote its child welfare policies to prevent recruitment whilst re-integrating child soldiers back into the community.
Reintegration:
The project will work with local community groups and existing institutions to promote the rehabilitation and re-integration of ex-child soldiers. It will offer income generation and training to families of ex-child soldiers to help reintegrate their children back into the community. Additionally the project will run training workshops on gender and gender-based violence for ex-child soldiers.
The Impact:
This project was made possible through the funds raised by the 2012 Quadrathlon. Every penny raised has helped at-risk children from becoming consumed by the civil conflict that has plagued their country since before they were born.
And as if this alone wasn't inspiring enough for you to take on the Artemis Great Kindrochit Quadrathlon....the funds you raise will have 5 times the value for Mercy Corps! The European Commission has committed €937,324 of the total budget for this project, conditional on Mercy Corps securing the remaining £200,000. This means that every £1 raised generated a further £4 in funding from the European Commission.
Events