13 July 2013
Artemis Great Kindrochit Quadrathlon
Test your stamina, strength and nerve as you swim, hike/run, paddle and pedal through the spectacular Scottish Highlands in one of Scotland's toughest one-day events.
VIEW 2012 RESULTS HERE!
---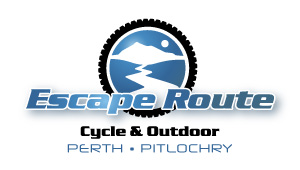 Retail Partners for the Artemis Great Kindrochit Quadrathlon.10% discount to all participants!
---
One day. Four challenges. Have you got what it takes?
Test your stamina, strength and nerve as you swim, hike/run, paddle and pedal through the stunning grandeur of Loch Tay and the Ben Lawers mountain range in the Scottish Highlands. This event is for teams of two and is designed for fit individuals as well as experienced athletes.
Now in its thirteenth year, the Kindrochit Quadrathlon combines four tests of your strength and endurance:
- Swim 0.8mile across Loch Tay
- Navigate and climb 7 Munros
- Kayak 7 miles
- Cycle 34 miles round Loch Tay
The clock only stops when you take the sword and slice a watermelon in two, before a fabulous post-event party feast and fireworks on the banks of Loch Tay. After all the sweat and tears it is a chance to finally kick back and celebrate what you have achieved yourself and for others.
Since 2005 the Kindrochit Quadrathlon has helped raise a staggering £4.8 million for Mercy Corps' work to bring hope to 14.5 million people in the world's poorest countries. Each year the Quadrathlon supports a vital project, from reducing food shortages and increasing household income in the most vulnerable districts in Timor-Leste, to improving food production in Poverty Stricken Guatemala.
Last year's Artemis Great Kindrochit Quadrathlon supported Mercy Corps' project in Columbia to prevent children being recruited as child soldiers into local armed groups, as well as supporting the regeneration of ex-child soldiers back into their own communities.
This year the Quadrathlon will support Mercy Corps' work in the city slums of Indonesia helping to improve the lives of thousands of people surviving on less than $2 a day. Rapid population growth in cities puts stress on infrastructure and public services, such as available housing, public health planning and transportation. It is the poorest citizens who are the most vulnerable to this situation, forced to live in the slums without access to basic services such as clean water, resulting in disease and malnutrition.
Mercy Corps is working to address the complex underlying causes of urban poverty by implementing projects that help city slum dwellers in Indonesia to increase incomes, improve health and nutrition and supporting vulnerable mothers and children.
40% of the money raised for the Quadrathlon in 2013 is also supporting Mary's Meals. Last year the Quadrathlon raised a fantastic £40,212 for Mary's Meals which has been put towards adopting the feeding costs at seven schools in Malawi. This funding is having a tremendous impact and has enabled Mary's Meals to feed 10,647 children daily in their place of education.
The Artemis Quadrathlon has adopted seven schools in the Southern Region of Malawi. They are Mulanje LEA, Supuni, Tunthama, Thawale and Chanunkha, Dzundu and Mpapa. Five of these schools are in Mulanje district, South-East of Blantyre. They are grouped closely together around the base of Mount Mulanje and many of the families in the local communities make a living from the surrounding lands.
The Quadrathlon funding has also been able to reach Dzundu school in Mwanza, situated to the North-West of Blantyre and Mpapa school which is in the South of Blantyre city.
Mary's Meals began feeding in these schools in June 2011 and since funding began, there has been a great response to the programme with strong community involvement at each school with an overall increase in enrolment of 11.2%. There was an increase of 14% in pass rates of the Primary School Leaving Certificate exams in the Quadrathlon schools in 2012.
The funds raised for the 2013 Quadrathlon will continue to feed children at the seven schools in Malawi and support expansion in Liberia.
The success of all our events depends on the hard work, commitment and enthusiasm of our volunteers. Contact WildFox staff if you want to join the team at The Artemis Great Kindrochit Quadrathlon.
Events Manager: Andrew Hastings
Check out Wildfox's Flikr site to see our top selection of images from 2012.
And here for info on previous years fundraising
Race Tips
DO cold water swimming training
DO practice navigating in bad weather
DO train in the hills
DON'T leave looking at the kit list until the last minute
DON'T forget your compass
At age 51 I started training, with the 2011 Kindrochit as my target. I've since done Olympic Triathlons but Kindrochit's difference for me is : Purpose – the hill section is tough so come the bike leg, 8 hours later, you're running on empty. What drives you on is the image of John's Mercy Corps kids that will be fed through the pain we endure. Camaraderie – Mountain Rescue dog teams camped on misty mountain peaks, Rescue boatsx10, Massage Angels , Orcadian Ceilidh Dancing – this is not an individual event but a team of 450 all working to achieve significant common good. Nothing's too hard. Location – you'll never get a more picturesque event and the sense of tranquillity standing at the Loch side in moonlight and at 5am is just awesome and you appreciate how lucky we are If the mantra is "One Life, Live It" then it should also be "One Challenge, Kindroch It" - Charlie Ward
Just a quick one to say, "what an event!" Hardest thing I've ever done in my life but...the total pain and complete exhaustion is already beginning to give way to thoughts of achievement. The purpose of this blether is really to express how impressed we were with the organisation of the whole event. Really, second to none. Unbeknown to us, our work colleagues, who happened to be on shift, were monitoring our "progress" online which was brilliant. I'd love to say I'm going to go for it next year but will have to see. I think it was just about too much for me. Having said that, I'm a sucker for a challenge! - Norman McGlashan and Davie Threadgold
Firstly can I start by saying what a great job you guys did this weekend with the Quadrathlon. It was a lot of fun and so well organised from the catering, marquees, band, red cross staff, volunteers etc etc. I have done a number of events - Three Peaks, British Gas Energy Challenge, Caledonian Challenge and by far your event was the best organised of the lot. A special thanks to the army of volunteers at each check points who were so helpful not only in giving us more fluids and food but going the extra mile to do this with a smile of their faces and a genuine warmth. It made so much difference as we were changing kit etc to have someone change out your Camelbak for you. Certainly from a competitor's point of view the event went very smoothly so I hope you all get a few days to draw some breath – well done indeed it must be quite a challenge in itself putting something like that together and you pulled it off brilliantly. - Jamie White
Just wanted to pass on our appreciation of all the hard work you guys put in over the weekend. It was a fantastic event and superbly well organised in every respect. We obviously enjoyed winning but it really was just brilliant to be part of such a great day out and the evening wasn't too bad either!!! The band was fab and after the crowd got warmed up the dancing was cool too! - Graeme Gatherer and Graham Johnston
I just wanted to get in touch to thank you and your team for an outstanding race on Saturday. I have done my share of endurance racing over the past 10 years or so and the AGKQ was by far the best organised event I have ever competed in, right down to the enthusiasm and professionalism of all the volunteer stewards. I, and my team mate Angus, had a fantastic weekend. We were amazed at the enthusiasm and support from the locals, too...notably on the bike stage. It was truly memorable. - Oliver Houchell
Thanks for the great weekend...awesome time...and very well organised... - Will Watson
Just a quick note to thank you for all the effort you and your team put into Kindrochit this year. It is an event that is difficult to picture before the day itself, but the reality is truly spectacular. The atmosphere is a subtle blend of participants taking what is a mammoth course as seriously as it should be taken and of light-hearted bonhomie. Scottie and I enjoyed every minute of it (especially when it was over) and this was in large part due to the helpfulness and warmth of the variety of people who made up the array of organisers and helpers. Too early to talk about next year but I fear that, having tasted Kindrochit once, any race calendar would look rather bland without it. - Dominic Herbert and Scott Leonard
Matching event TAGS
bike, central-scotland, highland-perthshire, hike, july, kayak, kenmore, killin, kindrochit, loch-tay, quadrathlon, run, swim, tough, walk
Like this? Try these
6 October 2013

4 - 5 May 2013